Despite our local business feel, we have a lot of the perks you'd find through a big name vendor, just without the headaches. We carry all the products and brands you know and trust. We stock a variety of national brands and fresh local products, giving you the best and broadest selection for whatever you need.
We pride ourselves in our products and our service. To keep our products fresh, we house our inventory in our 80,000 sq. foot distribution facility in Ashland, Virginia complete with multi-temperature cooler. Our sales people work with you to find the right products at the right price, our Unipro membership promises your favorite brands, and our deliver drivers ensure everything gets there safely!
Above all, we value our customers and give them all the tools and support we can. We offer support such as rebates and marketing reports, which make it easy to manage your expenses, in addition to programs for training professional wait staff. Our sales consultants are always ready to answer any questions you have! Running a business isn't always easy, and we're here to help!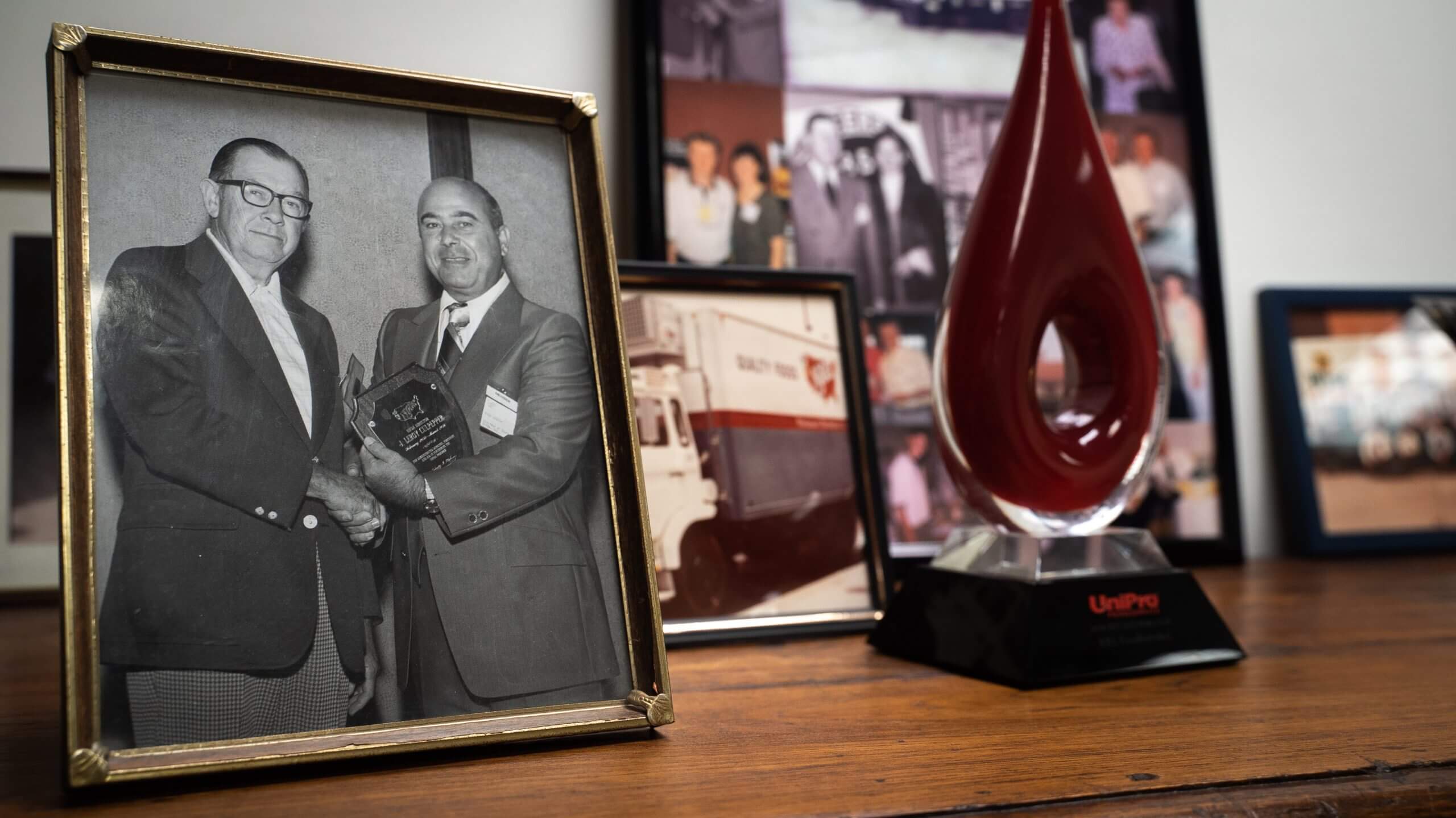 It all started in 1939 with Leroy and Eugenia Culpepper. The couple drove their truck around Richmond, Virginia, delivering food to their clients around town. Their dedication to quality and service paved the way for what RRS Foodservice is today—the leading independent Foodservice Distributor in Virginia. We carry on with their spirit and passion every day, striving to be the best we can be for our customers.

Not only do we deliver exceptional products to your door, but we work WITH you. No calling some 800 number trying to talk to a person. No feeling like you're on your own. Our sales consultants and staff keep an open line of communication, in which they'll help you with your order, questions, and items like rebates and marketing reports. We genuinely care about your business and understand how stressful it can be.
RRS negotiates special bid pricing with suppliers on behalf of you, for your contracted period of time. Our experienced sales staff, exceptional customer service and values are what differentiate us. We believe that a strong and honest relationship with the customer is essential, and are always ready to help you. You can rest assured knowing that our team is equipped with the knowledge, tools and resources needed to help you operate an effective program.