Not only do we deliver exceptional products to your door, but we work WITH you. No calling some 800 number trying to talk to a person. No feeling like you're on your own. Our sales consultants and staff keep an open line of communication, in which they'll help you with your order, questions, and items like rebates and marketing reports. We genuinely care about your business and understand how stressful it can be.
For the orders that meet our minimum order requirements and are within the delivery radius, just sit back and let one of our experienced drivers bring everything straight to your door! You'll receive updates about your delivery, including estimated arrival, so you aren't left guessing.
We provide daily weekday Will Call pick-up service for customers. Our customers can call in orders to pick up same day 8 am - 12 pm at our facility. This Will Call service also allows our sales force an avenue to grab last-minute items for certain customers same day as well.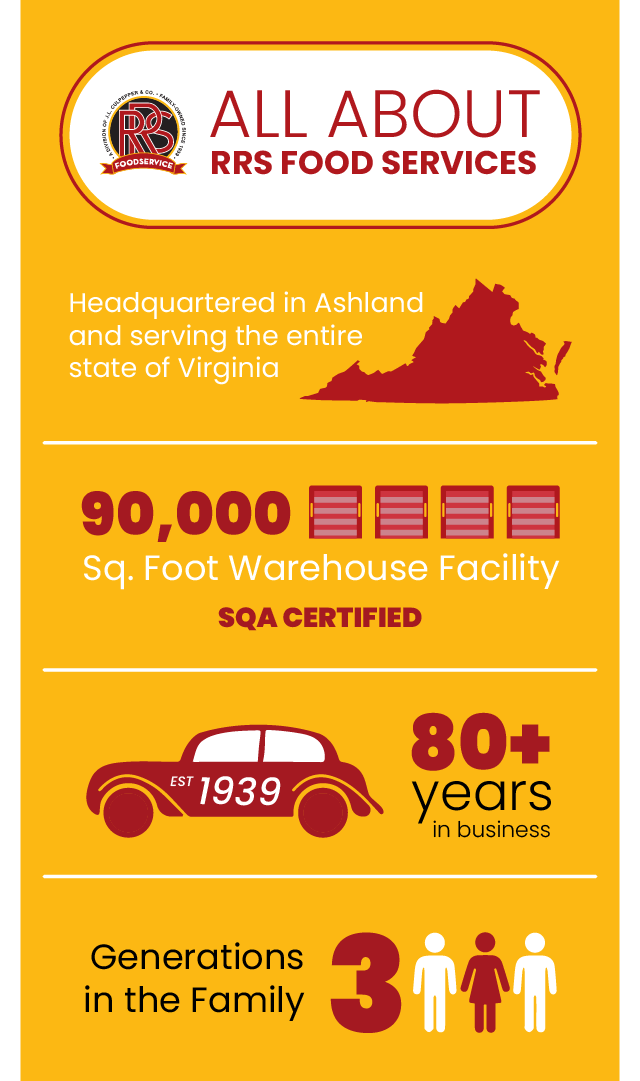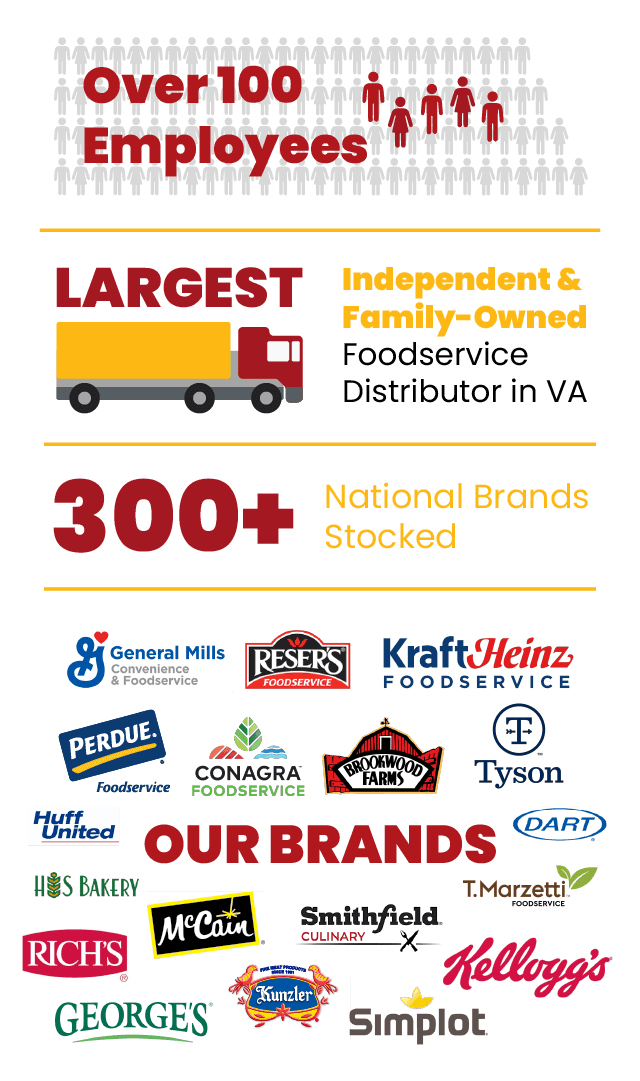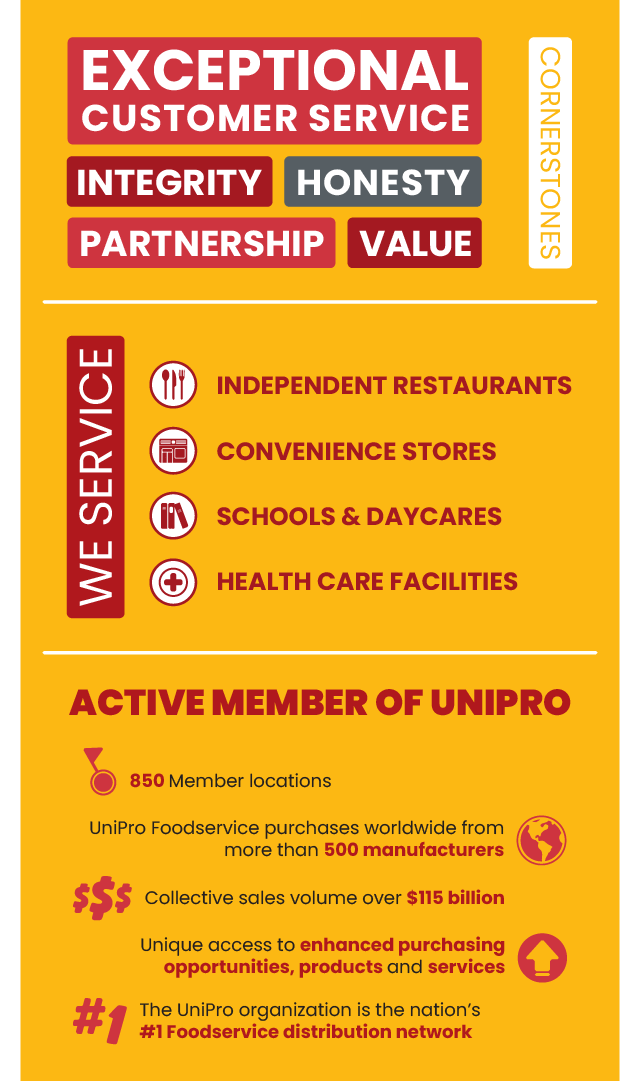 Our warehouse is 90,000 square feet and equipped with dry storage, dual temperature cooler, and freezer.

SGS North America Supplier Qualification Audit (SQA) Program Facility Audit.
HAACP Procedure and Practices
We utilize Vocollect selection software for improved customer service and efficiencies.
Our long-running safe work practices without injury and long tenured warehouse personnel allow us to achieve top-of-the-line customer service.
By using Descarte routing software, we're able to establish daily, planned on-time routes. 

Driver Proof of Delivery (POD's) allow immediate onsite electronic scanning to log what was delivered and at what time it was delivered.

On board electronic logs to monitor driver DOT hours.

All our trucks are installed with Drive Cam/Lytx software to monitor and encourage safe driving habits for our tenured drivers. 
We take pride in the tools and assistance provided for managers and owners of restaurants and other institutions to best develop and run their business. We frequently update marketing reports and rebates, menu planning with Great Menus, partnership tools, and access to our test kitchen.
"Polite, accommodating, & professional."
"Nice, courteous, Professional and FAST!"
"My job orders from here all the time. I just wanted to sau say Nate is the absolute best delivery driver you guys have. He's always quick, on time, and friendly."











—

Dahlia Von Graves
I enjoy ordering food and supplies from RRS. The staff is friendly and very helpful. They offer competitive prices on food and supplies. RRS consistently fulfills our needs. I would highly recommend using RRS Food Service for all your food service and kitchen supply needs!











—

Jarvis Wallace

( Dietary Director Hallmark Youthcare – Richmond" )